When the parents of my daughter's friends heard I would chaperone all their kids to the BTS Concert, their gratitude was palpable.
"Thank you for doing this. I suppose you'll be wearing earplugs?" one mother quipped.
It was 2018, and K-Pop just scratched the surface of mainstream media, but my daughter and fellow teens and young adults across the country had been obsessed for years. BTS was bringing their "Love Yourself" tour to the U.S., and it was an event. There would be a single concert at the Oracle Arena on September 12th.
My husband and daughter set their alarms to buy tickets. When I got home from work, I popped into my daughter's room. I had never seen such a hang-dog expression.
"Got some tickets?" I asked brightly.
"No …" she replied, her voice barely above a whisper, "They sold out in minutes. We couldn't get through."
I looked up tickets on the secondary market, and geez, the cheap seats were nearly $300 each, but the holidays were approaching…
"If we get you a ticket as your only early Christmas present this year, would you like that?"
Color returned to her face. "Yes!"
I called my husband to run the idea by him. "You know, I'm glad you called," he replied. "I was just about to do the same. Geez, these boy bands are smart. There is no way in hell I would spend that much on concert tickets for myself, but when your precious teen daughter sounds devastated on the phone, suddenly the price sounds reasonable."
I bought a pair of tickets. Harmony and happiness returned to the kingdom of our household, and we weren't alone. A quick survey of friends revealed similar conversations in their homes. However, I was the only parent who had bought a ticket for myself as well.
I looked forward to it. I'm a dancer, so an evening of danceable pop music sounded fine. Also, as the date approached, it felt like participating in a small piece of history. The news ran stories of frenzied fans lining up days before the concert to get the best spots on the floor. Reporters drew comparisons to the British Invasion. I thanked my stars we had reserved seats.
When we arrived at the coliseum, my daughter spent a shocking amount of her own money for a souvenir light stick, which I marveled over. In today's age, it made sense that someone had figured a way to monetize fans holding up lights at concerts.
Looking like a cross between anime wands and ornate flashlights, K-Pop LED light sticks run on batteries, include Bluetooth capability, and symbolize the community behind them.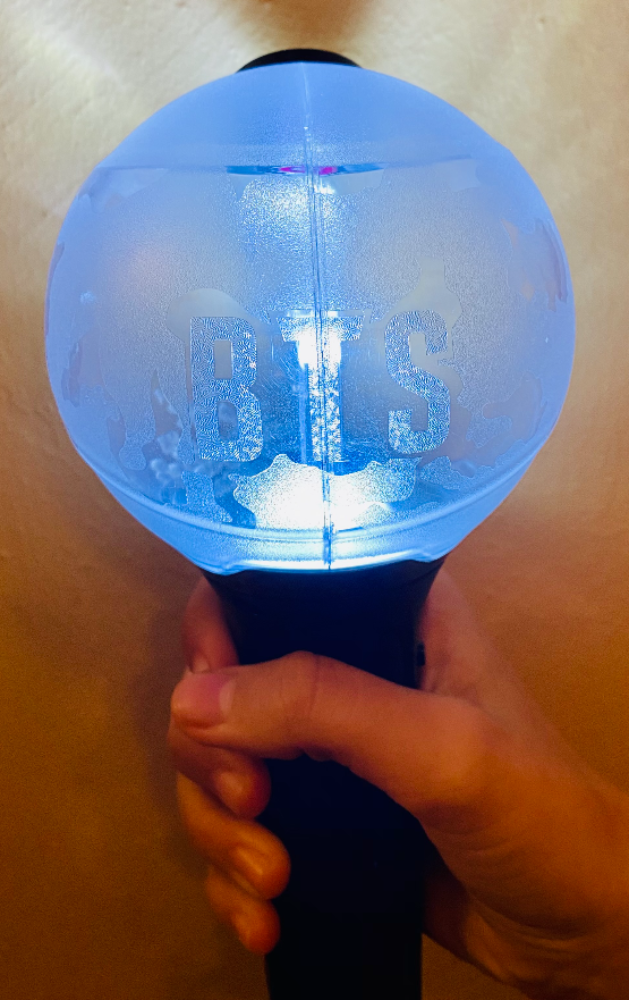 When I explained to my daughter that we used to hold up cigarette lighters at concerts, she was shocked.
"Isn't that dangerous if everyone is holding up flames in the audience?"
Ha. Well, the last time I attended a mega-concert was during the days of cocaine and joints with rowdy, licentious fans. It was strange to find my daughter's generation so much better behaved than the youth of my era.
Everyone was sober. There was no smell of pot, and fans were polite. No pushing, no shoving, no loud arguments. Everyone was excited but orderly. The event was living up to K-Pop's squeaky-clean reputation.
My daughter and her friends looked through the souvenir photo cards that came with the light stick. One friend started to tear up when a photo of her favorite (her "bias" in K-Pop vernacular) was revealed.
"Oh my gosh, I can't believe I'm going to be in the same room with him."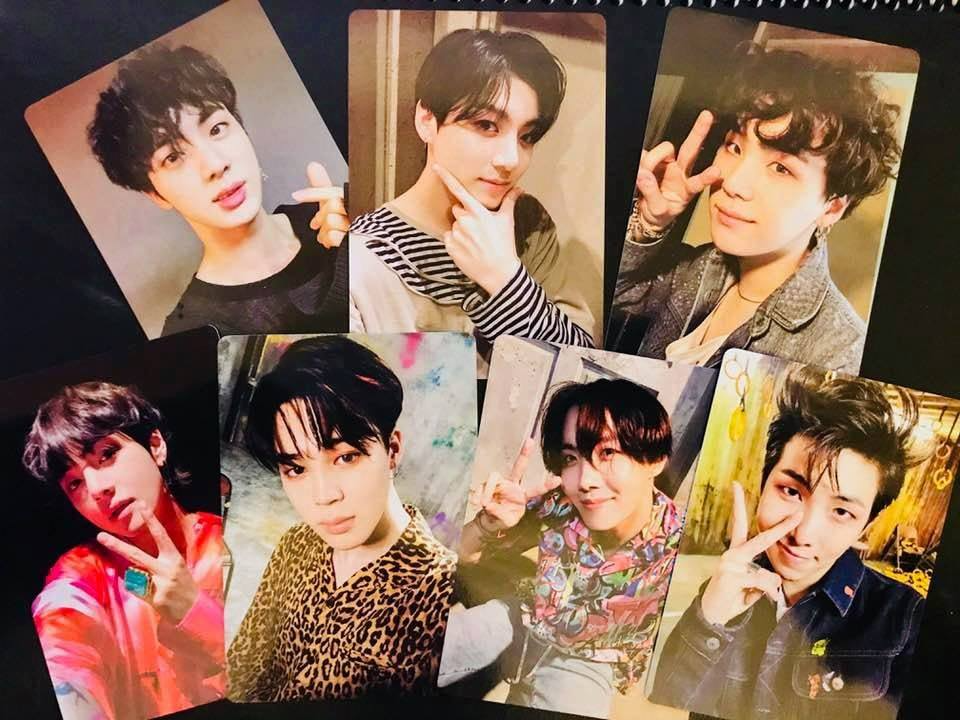 Inside the coliseum, music videos streamed on massive screens. Every time the camera zoomed on the face of a band member, a deafening roar of screams arose. The concert hadn't even started. Why, oh why, had I not brought the earplugs that the other parents advised?
Still, I was enjoying myself and started laughing almost hysterically at the sheer spectacle and mania. The air was electric with energy.
When BTS emerged, the screaming became even more deafening. The audience leaped to its feet and stayed there until the concert ended. My daughter soon regretted her fashionable, heeled boots.
The fan chants began: "Kim Namjoon! Kim Seokjin! Min Yoongi! Jung Hoseok! Park Jimin! Kim Taehyung! Jeon Junkook! BTS!"
And soon, what fans call "the ocean" began. This is where the sea of concert attendes switch on their light sticks in the dark. Each stick's app pairs with the owner's seat. The venue's lighting team controls which colors appear in which sections while the music plays. It's hypnotic and magical.
The fans were all singing along to the songs, but of course, I didn't know the words. I glanced around. Most parents had a stoic look of patient suffering. But I felt privileged to have this view into something my daughter cared about.
I danced in the aisle and was pleasantly surprised that my daughter wasn't embarrassed. Instead, she appeared pleased that I was enjoying something about which she was passionate. There is always magic in the energy of a live performance, and what's not to like about cute foreign boys dancing in formation? Anyway, I had paid an exorbitant amount for this experience. I was going to savor every second.
When the concert first ended, the screaming and cheering became an order of magnitude louder, and it stayed deafening for what felt like a good fifteen minutes until BTS re-emerged for their encore.
At last, the concert ended, and I took home a car full of elated teens, high on music and camaraderie and hoarse from cheering. I was glad to have been present for an event that meant so much to them. Some months later, when I asked my daughter if she considered the sacrifice of other Christmas gifts to have been worth that one event, she said yes.
K-Pop has continued to play a valued role in my daughter's life, and it has been positive. From watching videos, she became interested in learning to dance. She has made new friends through shared interests. They enjoy discussing the psychological and mythical lore in the lyrics.
It gave us a chance to bond again when I helped her prepare for her audition with Big Hit Entertainment, the South Korean entertainment company behind BTS (that's another story). Finally, K-Pop has inspired her to improve her art skills by drawing idols (K-Pop celebrities).
I still haven't memorized a fan chant. I don't own a light stick. I don't listen to the music at home except when my daughter asks to play one of her play-lists on road-trips. But I'm glad she has this influence in her life. I support it.
---
This essay was first published in New Break, here. If you've enjoyed this, please subscribe to read more essays and book reviews particularly related to the Amerasian and Asian-American experience.